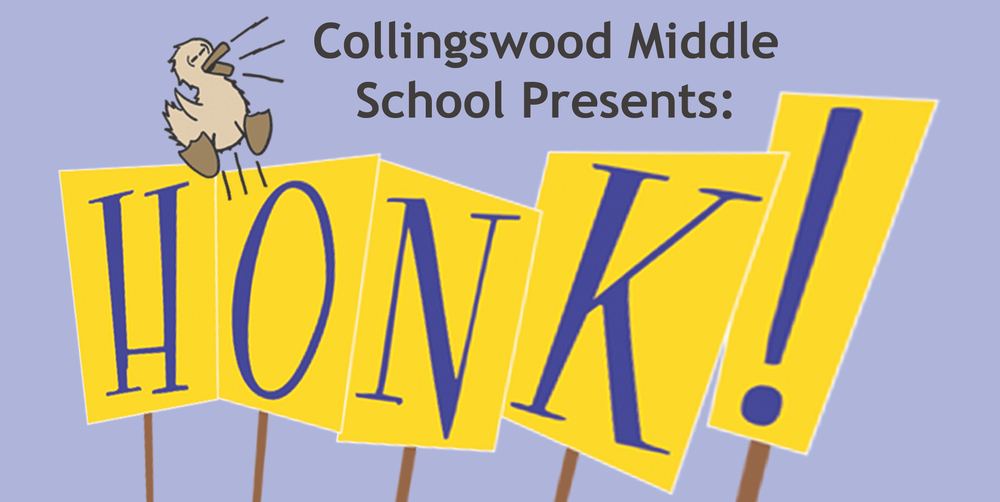 Update: Honk! Jr. Performances
Collingswood School District
Monday, November 29, 2021
The Collingswood Middle School performance, "Honk! Jr." were postponed due to unforeseen COVID-related matters. Please see the attached revised poster for Honk Jr. with our new performance dates. (Click Here)
All community members who previously purchased tickets will have their tickets transferred to the performance the following week (Thursday, Dec. 2 will transfer to Thursday, Dec. 9, etc.).
If the new date does not work, patrons can email collingswoodboxoffice@gmail.com with their name and confirmation code to request a transfer or refund.
We apologize for any inconvenience this may cause.